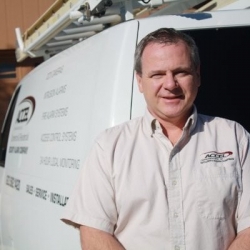 I have been actively involved in the electronic security industry for over 44 years. From an install technician, service technician, sales and now general manager and owner of my own company. I enjoy working with people and running a great company with an outstanding team.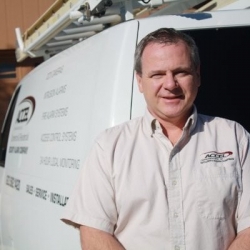 Latest posts by Evan Gavrilles (see all)
Awesome Brivo Install by my crew at Diamond Resorts.  Thank you, Pat and Conner.
"We recently had the pleasure of contracting with your company for a Brivo Access Control System install in Scottsdale, Arizona for one of our customers. I have previously done this type of sub-contracting in various states and cities over the past 3 years and I must say, that your company and personnel were by far, the most professional and the easiest to work with that I have ever come in contact with. The communication between us and Accel was outstanding all the way through. 
From the set-up of the job quotation through the installation of the system the communication was timely and appropriate.  There was never a question as to where the project was or how it was moving along.  The most impressive moment came on the day of installation, I received 1 email providing me the information I needed and I replied with 1 email letting everyone know I was done with the programming, and the next thing I knew the job was complete and the customer was completely satisfied. 
Thank you so much for not calling me multiple times with meaningless questions or asking me to verify my programming because it was wired incorrectly."
Please express my sincerest thanks for a job done well.
Hank LeBrun / Office Manager
Shield Fire & Security