As a security manager, you are responsible for protecting your people, your workplace and your perimeter. You are charged with training your team and enforcing security rules. The last thing you should worry about is managing your access control and video surveillance solutions.
With Brivo Onair® you can make sure your
colleagues and leadership team are protected.
Manage one system for both access
control and video surveillance
Allow colleagues and approved
visitors to enter your building
Connect door events with live or recorded video
Manage all your doors or locations from one system
Stay secure with loss free credentials
Manage facility security remotely on your schedule,anywhere and on any device.
Control access to specific entrances, parking facilities, rooms or locations
Build custom access schedules for your
colleagues, contractors or visitors
Close facilities remotely in an emergency
Revoke access rights for lost keycards instantly
Integrate with identity management systems
Brivo Onair is ideal for security managers with limited IT support or staff and for
those looking for ways to reduce costs.
Access Brivo Onair remotely from anywhere, anytime and from any device
eliminating the need to drive back and forth to different offices
Save money by eliminating rekeying or reissuing keycards when someone loses them
Save time chasing down credentials from contractors
or consultants at contract completion
Eliminate extra trips to your office for just unlocking the doors
Avoid IT costs related to maintenance, upgrades or backups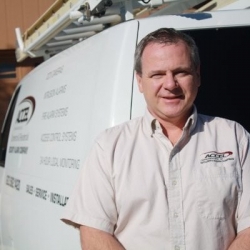 Latest posts by Evan Gavrilles
(see all)