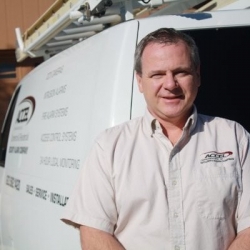 Latest posts by Evan Gavrilles (see all)
The Brivo Onair Pass application lets you open doors with a smartphone. All you need is a Brivo Onair® account.
We believe that access control should be as easy as making a call. Opening doors with ID cards or key fobs is a thing of the past. Upgrade your access experience and unlock doors with a mobile device.
Brivo Onair Pass was designed to take ordinary daily tasks off your
list so you can conveniently keep your facility secure. No more:
Issuing, reissuing or ordering new cards and key fobs when someone loses them
Creating credentials for different locations or premium amenities
Chasing down credentials from contractors or vendors at project completion
Unlocking doors by needing to be present at your facility