March 23rd, 2020
Phoenix, AZ
Media Contact:
Evan Gavrilles
President, Accel Communications, Inc.
Evan Gavrilles, President and owner of Accel Communications in Phoenix AZ was a featured guest on Networking Arizona, 1100AM KFNX. Topics ranged from the current Coronavirus outbreak and how its affecting local businesses, to practical tips on securing your home and business using the latest cutting edge, yet affordable technology.
Click here to view the broadcast on Facebook. Subscribe today to news updates from Accel Communications.
About Accel Communications, Inc.
Accel Communications has operated in the Greater Arizona area since 1990 as a full-service security alarm company that sells, installs, monitors, and services fire and security systems. They are the leader in Honeywell Fire, Brivo Web-Based Access Control, Eagle Eye and Flexwatch CCTV camera systems, and DMP Security.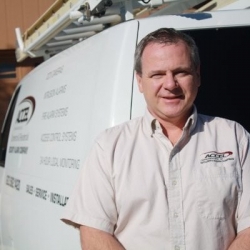 Latest posts by Evan Gavrilles
(see all)